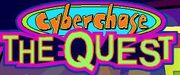 The Quest is an online game on the Cyberchase website. You must be signed in to PBS Kids Go! to save your progress. There are a total of 4 Quests you and your virtual character can solve.
Contents
The following are available Quests:
Gallery
Community content is available under
CC-BY-SA
unless otherwise noted.