This article or section is incomplete.
Please add information to improve its coverage and accuracy.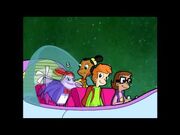 Cyberchase Online is the Cyberchase website, located at pbskids.org/cyberchase. It has often been positioned as a continuation of the on-air series, and much of the original content is directly inspired by individual episodes of the show.
Cyberchase Online hosts supplementary games and activities, and lets viewers watch full Cyberchase episodes, Cyberchase For Real segments, and minisodes. Most episodes are split into acts, with a rotating selection of full episodes. Former versions of the website also hosted character bios[1][2], outreach and promotional materials[3], and other interactive content.
History
An online component of Cyberchase was planned as early as the original pilot demo[4]. This may have been pursued to tie into the show's virtual setting of Cyberspace.
The website has undergone several redesigns that often improved the layout and responsiveness while deprecating some of the available content.
One major redesign, titled Cyberchase: The Next Frontier, was implemented around 2011[5][6].
The website was redesigned again in 2018.
Activities
† This item has been removed from Cyberchase Online since the Next Frontier[7].
Games
† This item has been removed from Cyberchase Online since the Next Frontier[8].
Outreach
Cyberchase Online used to have an Outreach section, which hosted content such as promotional materials and official artwork. Many of the downloads are now lost or difficult to find elsewhere, as they were not archived onto the Internet Archive Wayback Machine before this section of Cyberchase Online was replaced.[9]
Gallery
PDFs
Screenshots
References
Community content is available under
CC-BY-SA
unless otherwise noted.