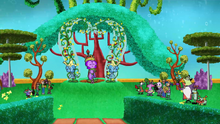 The Gardenia Flower Contest is a garden contest that takes place annually in the cybersite, Gardenia. It debuted in the episode, "Invasion of the Funky Flower".
Contest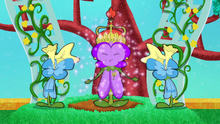 The contest starts when Queen Mum emerges from her bud.
Awards
The contestants compete for three different awards: Most Fragrant Flower Award, the Best Buds Award, and the Tallest Flower in Cyberspace Award. If someone came in second place in one of the awards, they may receive an Honorable Mention Award. The awards are given by Queen Mum.
Known Participants
Featured Flowers
Gallery
Episode Appearance