"Gorillas in the Midst"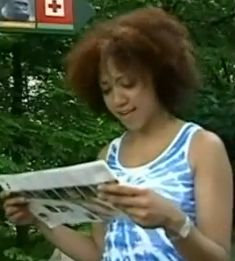 Original air date
January 21, 2002
Directed by
Bob Morris
Produced by
Jill Peters
Bob Morris
Suzanne Rose
Topic
Navigation
"Gorillas in the Midst" is the For Real segment for "Lost My Marbles", which is the first episode of Cyberchase. This is the first appearance of Bianca.
Summary
At The Bronx Zoo, Bianca is on a mission to see a baby gorilla. She gets lost en route, and even a map doesn't help—at first. Then she discovers how to orient herself with the landmarks on the map. Maps are great navigational tools when you know how to use them.
Transcript
External Link(s)
Community content is available under
CC-BY-SA
unless otherwise noted.