For the location, see Vortex.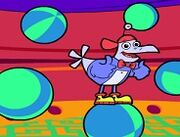 Vortex! is a game that was formerly available on Cyberchase Online.
Gameplay
In Vortex, players must click on the right shapes to score points. The catch: They have to score 3 points in the first 15 seconds in order to make it to the next round.[1]
Gallery
References